Careers With Us
Current Openings
General Laborers – Positions available in Hardscape, Softscape, Property Care, and Lawncare.
Softscape Crew Leader - Lynch Landscaping is looking for an individual who can manage a crew of 2-4 people installing landscape beds and plant material. Duties will include but not be limited to: communication with designer and clients, managing hours on jobs, plant layout and installation, and managing and training of members on their crew.
Property Care Crew Member - Lynch Landscaping is looking for a trustworthy, hardworking individual to work full-time in our Property Care division this season. This is a seasonal position starting in April, and finishing in late October or early November.
About Us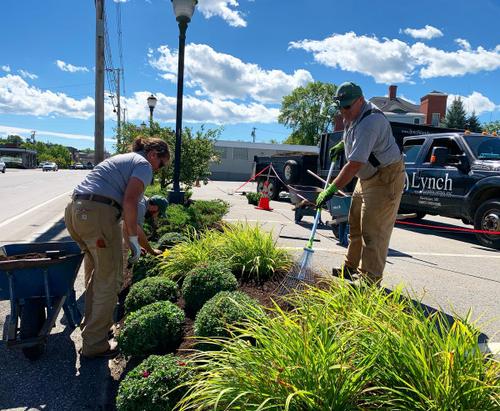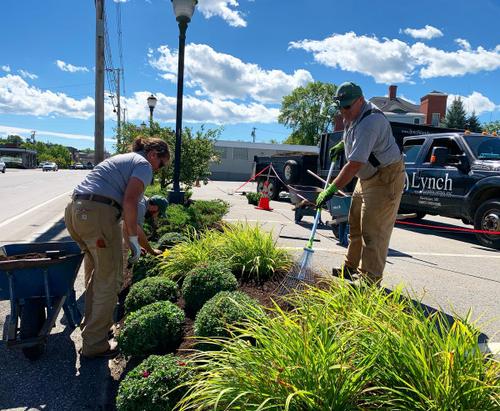 Lynch Landscaping is always growing and always looking for people who want to grow with us. If you're hardworking, care about making your community a better place, and want to be a part of an awesome team… send us a message, we'd love to chat with you.
Get paid to work outside, creating beautiful landscapes. Our teams work across central Maine installing, designing and maintaining residential and commercial properties. Lynch offers health insurance, simple IRA (with up to a 3% employer match), paid time off, overtime opportunities, product discounts and more!
We have four different divisions that are equally important and require team members who all have the same core values. We operate on five core values: Quality, Trust, Team, Growth, and Profit.
Quality
Lynch Landscaping was founded on the belief that quality would be our most important value. We show our commitment to quality in our completed work but also in how we perform it, our people, the equipment and material we use, and our interaction with our customers, vendors, and each other. We are committed to maintaining the highest industry and market standards across the board.
Trust
The information that is shared in and outside the organization must be true. This goes for all relationships the company has, including but not limited to: Employee to Client, Employee to Vendor, and Employee to Employee. Trust also means if we make a mistake in our relationships or services, we are open about it and do whatever it takes to make it right.
Team
When we work as a team, we are able to accomplish infinitely more than if we work alone. Being part of a team means we are willing to teach others, go out of our way to help others, push each other to be better and have willingness to learn. Being part of a team also provides security and safety and means there is a group of people committed to looking out for you and your success. As we always say, "teamwork makes the dream work".
Growth
Growth is the result of being successful and comes in many different forms. The growth of a person means they can take on more responsibility, do better work, and be compensated more for that effort. The growth of a company allows it to offer more to employees in wages and benefits, create stronger relationships with its vendors and offer more to its clients.
Profit
Profit is the resource the company must earn in order to move forward. It is created by growth and improved efficiencies. It allows for increased wage and benefits, equipment purchases, facility upgrades and the ability to give back to our community.