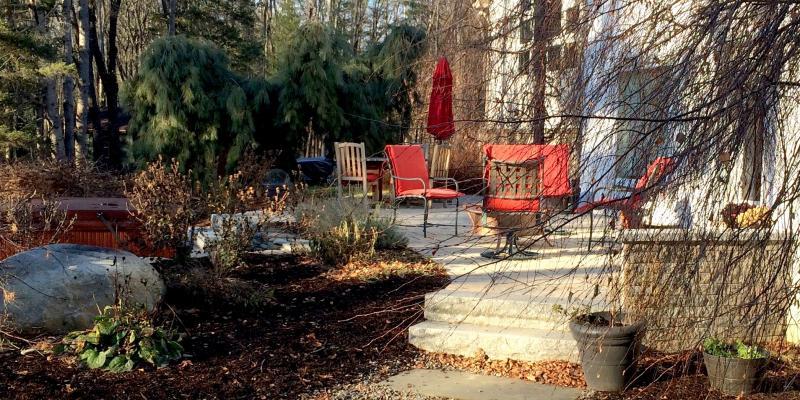 Here in Maine, winters can be vicious. While you might be looking forward to a season curled up by the fire, you don't want to forget about your landscape! The winter is an underappreciated time for getting ahead on your landscaping and hardscaping in Maine. While it might seem like an off-season task, working on your lawn during this time is crucial to keeping to beautiful throughout the winter season and into the coming spring. Fortunately, with teams like ours at Lynch Landscaping willing to brave the cold, winter landscaping help is only a phone call away! Below are three tips on how to get the most out of your lawn this winter.
Have questions? Contact us today!
1. Don't Forget Your Maintenance!
While it might seem like our heavy snows will take care of any watering needs for the season, your lawn and ornamentals still need proper care to remain healthy throughout the winter months. Be mindful to wash away any road salt that gets near the roots of your ornamentals. The winter is also a great time to prune any weak branches while they're easy to see—the last thing you want is to have them falling on your head, car, or house when the heavy snow sets in! It's also important to winterize your sprinkler systems to avoid costly damage to your pipes and lawn. If you keep up with all your lawn's needs over the winter, you'll be sure to reap the rewards in the spring and summer.
2. Strengthen Your Hardscaping
When the ice and snow cover up all your grass and greenery, there's no better time to assess the barebones of your landscape and look for potential areas for hardscaping. Your hardscaping can make all the difference between a beautiful winter garden and a drab one. If there are areas on your landscape which feel empty, consider installing a bench, trellis, or other hardscaping to filling barren areas and solidify the look of your winter landscape.
3. Shop for Potted Plants
Just because it's winter doesn't mean plants have to be a thing of the past! If you've forgotten to plant evergreens and other hardy ornamentals to add some vibrancy to your landscape in the winter, consider looking for other winter-blooming flowers and plants to line walkways and spruce up your lawn. Pansies, heather, and winter roses are all flowers which can add a dot of color to our cold Maine winters.
Contact the landscapers at Lynch Landscaping today at 207-474-2420 to learn more about what we can do for your lawn.